East Troublesome Fire And What You Can Do To Help
Most of you are well aware that the East Troublesome Fire has engulfed parts of Grand County, here you will find the latest information, resources and ways to help. Here's what we know, the East Troublesome Fire started in the early evening on Wednesday October 14 and has grown rapidly over the past couple of days due to high winds and dry conditions. As of earlier this afternoon the fire has grown to over 170,000 acres with full evacuations still in effect for Grand Lake and northern parts of Granby. Pre-evacuation areas for Granby, Hot Sulphur Springs, Parshall, and parts of Tabernash are also still in place. If you live in Grand County, or any other area being affected by the fires, please sign up for Code Red alerts. Code Red is an app that will keep you updated with evacuation notices for your area. The East Troublesome Fire is only 5% contained, with crews working hard to keep the fire from growing into the Town of Granby and Grand Lake proper. Hwy 40 from Granby to Hot Sulphur will re-open this afternoon, but Hwy 125 and Hwy 34 will remain closed. While the Grand County Sheriff's Office is working on a re-entry plan for these highways, the safety of firefighters, first responders, and our community is still their number one priority. If you live in Grand County please make sure you are familiar with your area and the status you fall under in the map below.
The Williams Fork Fire also showed some activity the past couple days due to the same weather conditions that ramped up the East Troublesome Fire. Williams Fork Fire has made some progress since starting back in mid August with having 30% of the nearly 15,000 acres contained. Crews are still working on this fire while keeping a close eye on the unsecured edge near Jones Pass. As of now, no evacuation or pre-evacuation orders are in effect for the Williams Fork Fire. Fire growth and behavior is expected to be minimal.
With the devastation that the East Troublesome Fire has brought to areas of our county, there are many evacuees that are in need of help. The Fraser Valley Elementary school is home base for donations to those evacuees in need. As of today they are still in need of phone chargers, hair brushes, small hand sanitizers, lotion, chapstick, deodorant, small shampoo and conditioner, laundry detergent, instant coffee, instant creamer, and sugar packets. Brand new socks, underwear, hats and gloves or mittens are also needed. Here are some other resources if you are interested in helping out our "Grand" community.

-Grand County Wildfire Emergency Fund
-Rural Health Network Donation Page
-Grand County Outbreak of Kindness Facebook page
While neither fires pose an immediate threat to Winter Park or Fraser, please be aware of the emergency responders in the area and increased traffic on Hwy 40. Please stay up-to-date on the latest information in your area and make sure you have a plan. Fire danger is extremely high, leaving fire restrictions still in place. Below you will find a list of credible resources to help you stay informed.
-https://wpgov.com/fire-resources
-https://www.co.grand.co.us/1354/East-Troublesome-Fire
-https://inciweb.nwcg.gov/incident/7242/
-https://www.facebook.com/EastTroublesomeFire/

-https://www.facebook.com/GrandCountyOEM
-https://www.facebook.com/GrandCountySheriff
Stay safe and stay calm!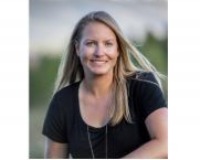 Author:
Julie White
Phone:
970-531-7155
Dated:
October 24th 2020
Views:
42
About Julie: My goal is to help people with real estate. I am invested in helping people achieve their real estat...